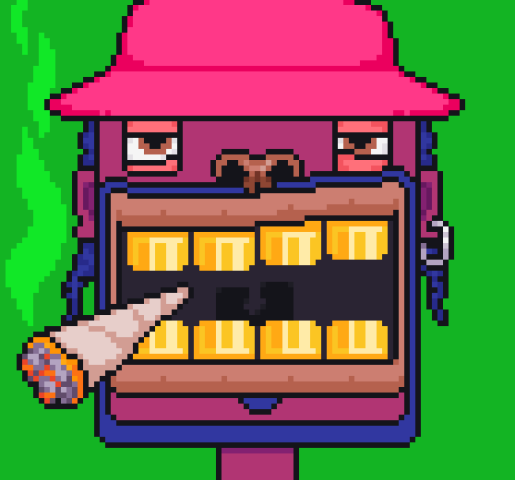 Toshies Pixelated NFT Collection by Chuckchee
Toshies Pixelated NFT Collection by Chuckchee
The celebrated artist Chuckchee is an important figure in the NFT space. With more than 15 years of creating imaginary digital and physical worlds, the creator is now coming up with a vibrant pixelated project dubbed Toshies. The collection composed of 5,469 vibrant items is a result of Chuckchee's boundless imagination and an artistic streak. Moreover, like all of Chuckchee's artworks, Toshies have a CC0 license, which means unhindered access to the IP for NFT holders, allowing them to use, share, and build upon the pixelated avatars freely.
The collection has taken Chuckchee three months of daily work with 10-hour shifts. The artist's creative natural spark, multiplied by diligent, scrupulous activity resulted in the diverse, humorous, and inclusive NFT collection.
Crafted with love, skill, and dedication, the Toshies NFT collection by Chuckchee is set to become a renowned children's brand, going far beyond the NFT realm. Thus, the artist plans to create an animated series with fun Toshies acting as main characters, as well as build a strong community-driven NFT project with true value for its participants.
Being a multifaceted personality, Chuckchee is also a deeply spiritual soul. As a practitioner of Buddhism, the artist drives inspiration from meditative practices and transcends them into his creative process. Chuckchee is a true visionary, with a unique perception of this world, which is perfectly evidenced in his artworks. Chuckchee's art has found over 9,500 holders through his previous collections, including the Alpacadabraz NFT series, which is highly valued among collectors.
Mark your calendars for January 24th  and drop by OpenSea to join the mint of the Toshies NFT collection.