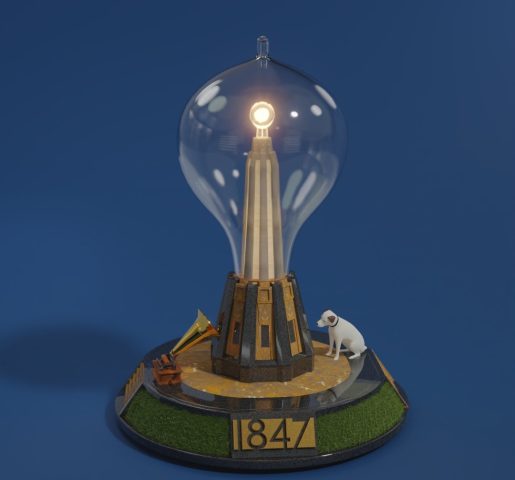 minting
Thomas Edison Phygital LightX NFTs
Thomas Edison Phygital LightX NFTs Details
Thomas Edison is undoubtedly one of the most prolific inventors of all time. To pay tribute to Edison's genius, the Irvine-based startup Luckmon collabs with Charmsori Gramophone & Edison Science Museum to bring the inventor's legacy to web3. Founded by Son Seong-Mok, the Charmsori Gramophone & Edison Science Museum houses thousands of items linked to Thomas Edison, which makes it the largest private collection on the globe devoted to the inventor.
The first series of Edison LightX NFTs is aimed to light up the metaverse, as it features original light bulbs dating back to 1880. The icing on the cake is that there will be 10 Legendary NFTs, whose lucky minters will get hold of the physical Edison's mild bulbs with the 1:1 non-fungible certificates of authenticity.
Thus, the launch of Edison LightX NFTs alongside physical items aims to remind the world once again about the genius inventor responsible for the start of global electrification.
But that's not all, as the world's first-ever physical Thomas Edison 1913 Electric Vehicle and its NFT will be put up for auction alongside the Edison LightX NFTs, which will go live on August 17th.
Edison LightX NFTs will boast different traits and properties, which will be revealed after the public sale. Moreover, the collection offers a bunch of utilities for holders, including:
Physical ownership of an Edison Lightbulb
Access to the metaverse projects. Currently, Luckmon is seeking to partner with other web3 companies to integrate their Edison LightX along with developing their own Edison Science Theme Digital Xperiences.
Free access to museum collabs, parties, and top-notch events.
Exclusive Access To Secret Discord inspired by Edison's inventions.
"This is one thing we've been working on with our companions, Morrowbogi, and the Director of Charmsori Edison Museum for some time. Director and President Son Seong-Mok [Charmsori Edison Museum] has agreed to sell 10 of Thomas Edison's original mild bulbs' actual physical assets with 1 to 1 NFTs. Recently, he has also made a decision to function with us on making it possible for us to auction the primary Edison electric automobile as an actual physical asset along with the Edison LightX venture," David Son, CEO of Luckmon, commented on the initiative.
Mark your calendars for August 17th, and drop by OpenSea to mint Edison LightX NFTs during a presale for a chance to own a physical piece of history. The public mint is scheduled for September and will be held in the Dutch auction format.