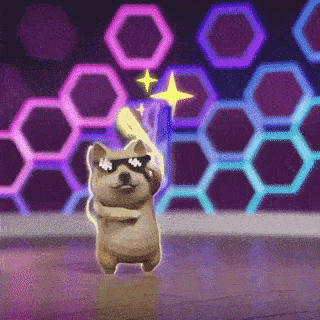 minting
The Doge NFT
To celebrate our first anniversary, The Doge NFT Community is rewarding pixel holders with a free mint of a Music Video NFT. In Doge We Trust is produced by BassJackers and PleasrDAO, with the video produced by pplPleasr. Pixel holders can mint one Music Video NFT per pixel, for all of September.
ALSO, there will be a snapshot of Pixel holders at 9am PST on the 30th of August, and those community members will be able to claim an additional soulbound NFT from the same video.
The Doge NFT: @ownthedoge is the official account of The Doge NFT community. The original Doge meme image was minted as an NFT by the famous Shiba Inu's hoomin, Atsuko Sato, and then sold at auction for $4M USD, to the decentralized group of art collectors, PleasrDAO.
Pixels: The Doge NFT was fractionalised into $DOG tokens, which you can now trade in for a unique pixel of the Doge NFT, which is itself, an NFT. Holding a Pixel not only makes you a part of the DAOge, it's your first class ticket to wholesome fun and doing only good everyday in crypto. Pixels can be obtained using a number of ERC20s, at https://pixels.ownthedoge.com/ which will have its V2 portal launch on September 8th.
BassJackers:
Dutch icons Marlon Flohr and Ralph van Hilst, better known as BassJackers, were listed at number 28 on DJMag's top 100 DJ's of 2021. BassJackers have collaborated with Martin Garrix, Dimitri Vegas & Like Mike, Afrojack, Snoop Dogg and Paris Hilton, and they've made remixes for Rihanna, Enrique Iglesias, and Ne-Yo.
pplPleasr and PleasrDAO:
pplpleasr is a multidisciplinary artist based in NYC. Her work as a digital artist includes visual effects credits in feature films (Batman v Superman, Wonder Woman, Star Trek Beyond), commercials and Blizzard game cinematics. pplPleasr's genesis NFT was the inspiration for PleasrDAO to form. The collective came together to buy her work, and have since bought Once Upon a Time in Shaolin (Wu-Tang Clan), and Edward Snowden's NFT, as well as The Doge NFT.
08/30/2022
Chain: ETH
Twitter: @ownthedoge
Website: ownthedoge.com/radio
Discord: https://discord.gg/CTc7B9ddK4
Pixels: https://pixels.ownthedoge.com/
Free mint site for Pixel Holders (Launching August 30th) : https://www.ownthedoge.com/radio