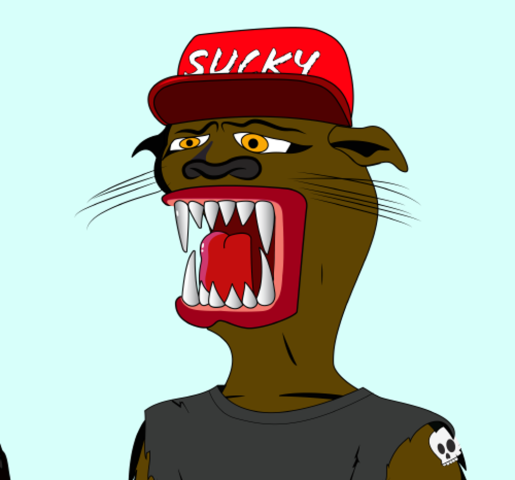 minting
Sucky NFT
Project Details:
Pre-Sale Price: 0 ETH
Public Sale Price: 0.15 ETH
Collection Count: 10000 Items
Traits Count: n/a
Category: Collectible
Project Links:
SUCKY NFT is a collection of 10K sucky panthers on the blockchain (Ethereum) that doesn't suck! Based on Sucky Panther Tattoos. Yes, really! Just like the NFT space has some really bad art, this one celebrates the suck just like the sucky panther tattoos that became a trend embracing really sucky tattoos! Sucky Panthers are grungy, punk, and get kicked out of yacht clubs. The SUCKYNFT will be donating 75% of all royalties to The World Wildlife Fund each year. We want to help conserve our planet for ourselves and our fellow wild panthers.