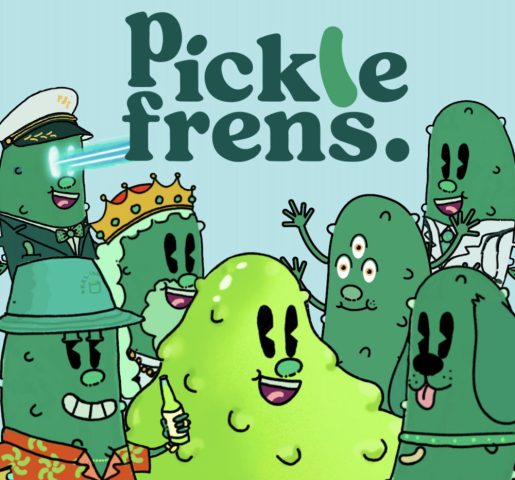 minting
Pickle Frens
Project Details:
Pre-Sale Price: 0.022 ETH
Public Sale Price: 0.033 ETH
Collection Count: 4444 Items
Category: Collectible
Traits Count: n/a
Presale Date: April 27, 2022
Project Links:
The Pickle Frens come from a parallel universe where pickles became sentient before humans. They are always positive. We can learn a lot from them. Pickle Frens is more than a collection—it's an attitude. It's for frens who dive into the brine. Frens who know you can't have the sweet without the sour. It's about fun. It's about frenship. You can think of this as an opportunity to have a pickle alter ego. But honestly, keep your ego out of it. In a time when people can be too serious, Pickle Frens are light -hearted, always looking on the brine side of life. So if you're serious about flavor, hop in the jar. The water's brine.