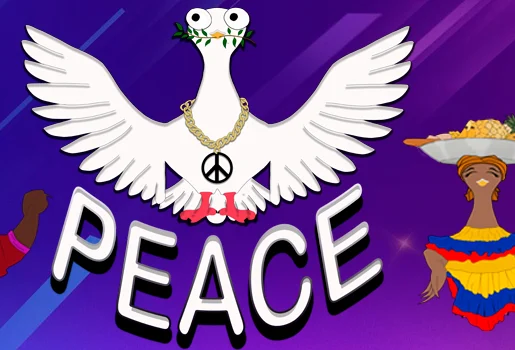 minting
Peace Collection
Peace Collection NFT Details
!Peace! NFT project
Our project was born from the idea of ​​our 12-year-old son, to create an NFT collection; after the social outbreak in my country (Colombia) and being victims of the armed conflict, which has devastated us for more than 60 years, we agreed to create a collection called! PEACE! that represents not only our longing, but also the universal longing of all the victims of war and violence, to achieve peace.
The collection will be made up of ten thousand (10,000) collectible NFTs, inspired by the Dove of Peace.
the collection will be released over the Poligon Matic network.
Fundraising will be distributed as follows:
30% development team
30% donation to victims of the Colombian conflict through organizations that represent the victims of the conflict.
10% will be distributed among owners of higher rarity NFTs
30% to Create an independent and decentralized museum of historical memory of the conflict in virtual and augmented reality within a metaverse, in honor of the victims of the conflict.
Social networks of the project
https://www.facebook.com/profile.php?id=100078902774825
https://www.instagram.com/paz_nft/
Roadmap
The peace project is developed in 3 initial phases:
Phase 1: Create a collection of 10,000 NFT pigeons that represent biodiversity and the global desire for peace,
Phase 2: Create a museum within the metaverse that represents the historical memory of the conflict, told directly from the experience lived by the victims of the conflict and the other actors participating in it, and which cannot be censored or manipulated by external actors or that have conflicts of interest,
Phase 3: Create within the metaverse replicas of historical monuments that represent the yearning for peace, that represent the victims of the conflict, that represent those who sacrificed their lives, those who fought and fight every day for peace.
We want our project to create a worldwide impact, that is not just an exclusive collection, such as the Bored Ape, Crypto Punk collections, among others. We want our collection to represent all those who identify with this universal desire, and those who tirelessly fight to achieve it.