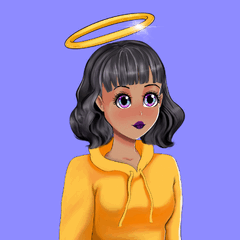 Meta GenZ Girls NFT
Meta GenZ Girls NFT Details
Meta GenZ Girls is a stunning collection of 10,000 unique and limited-edition NFTs that capture the spirit of the new generation of empowered women. Each NFT is a one-of-a-kind work of art that represents the beauty, intelligence, and strength of young women today.
Our collection is designed to appeal to collectors who appreciate unique and inspiring digital art. Each NFT in the collection has been carefully crafted by a team of talented artists, ensuring that no two are exactly alike. From bold and vibrant designs to intricate and detailed illustrations, Meta GenZ Girls has something for everyone.
Whether you're a long-time collector or new to the world of NFTs, our collection is a must-have. With only 10,000 NFTs available, owning one of these limited-edition works of art is a rare opportunity. Don't miss your chance to add a piece of Meta GenZ Girls to your collection today.