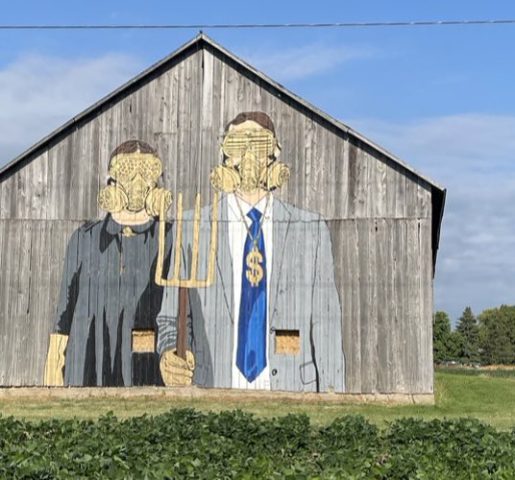 minting
HDL Corp: The Deity
HDL Corp: The Deity Details
Hygienic Dress League Corporation (HDL Corp.) is a project conceived by an artistic duo who are revolutionizing the art world and the NFT industry, Steve and Dorota Coy.
A first of its kind, HDL Corp. is a registered corporation that uses the legal framework and operational strategies of a corporation as conceptual and performance art. Leveraging the promotional strategies of modern corporations, HDL Corp. infuses culture and art into places traditionally meant for raising awareness about products and services, subverting expectations and engaging the public in cultural events or performance art.
The HDL Corp. duo want to give back to the artist community while also emphasizing the innovative nature NFTs have to shift the field toward a new arts ecosystem that values sustainability, transparency, and mutual support under this legal and regulated framework for the flow of assets.
This is where THE DEITY NFT MINT comes in.
The HDL duo will be donating their $50,000 sculpture "The Deity" to 53 North, an organization dedicated to supporting art, in Port Austin, Michigan. The donation of "The Deity" is the first of several unique, multilateral moves by HDL Corp. to change the way art is funded, collected, and distributed.
To solidify their inception within the NFT space, HDL will create digital representations of the sculpture as NFTs that will live on the Ethereum Blockchain. The Deity NFT Mint comprises 1000 NFTs at $200 (+gas) each which provides the buyer with a unique digital representation of the Deity Sculpture and access to a world of utilities. $20,000 of the proceeds of sales will go to fund emerging artists to create a collection of work.
Utilities include:
●      Whitelist to be first in line to purchase the HDL Corp. shares in the corporation (shares in the corporation will entitle shareholders to a to-be-determined portion of profits from NFT sales)
●      Access to new mints created, funded and curated by HDL Corp.
●      Access to physical and digital exhibitions
●      Co-host & speaker privileges on HDL Corp. global spaces
●      Artistic consultation through their private community
●      Funding emerging artists to create new work
The next mint, the HDL Genesis collection, will be the first NFT collection that will legally share its profits with HDL Corp. shareholders (subject to approval by the SEC). HDL Corp. shareholders will gain dividends from each of the future mints that are created, funded and curated by HDL Corp. The Deity NFT puts buyers on the Whitelist to purchase Class B common stock shares in HDL Corp. when we receive our SEC approval.
HDL Media Links:
https://youtu.be/KHd2RARTbqU