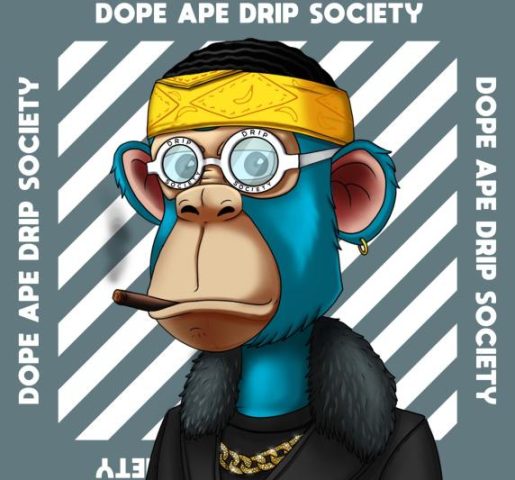 minting
Dope Ape Drip Society
Project Details:
Pre-Sale Price: 0.005ETH
Public Sale Price: 0.065ETH
Collection Count: 10000 Items
Category: Collectible
Presale Date: May 7, 2022
Project Links:
Dope Ape Drip Society is a 5,555 collection of Dope Ape NFT's- unique digital collectables all residing on the Ethereum Blockchain. Inspired by the high fashion and streetwear culture, D.A.D.S focuses on providing real world and digital utility to all of its holders. Your Dope Ape will serve as your official membership into the Drippywood community and use of its special members-only benefits. From earning $Drippy token, claiming your monthly merch Drip Box, building in the metaverse and participating in monthly giveaways and IRL events, D.A.D.S puts utility and holder value at the forefront of all operations. Join D.A.D.S in our journey to create an amazing community passionate about being the drippiest apes in the metaverse.