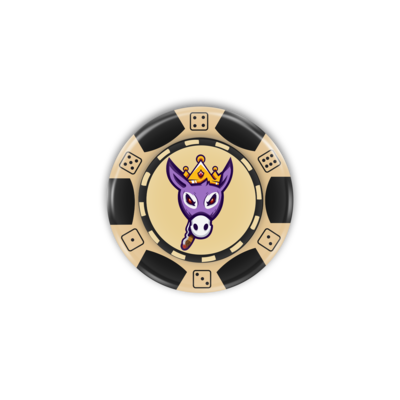 minting
Donkey King Poker Card NFTs
Donkey King Entertainment Group started their crypto journey with the goal to end rug pulls on the Binance Smart Chain. Since launching their rug proof exchange they found another hole to fill on the BSC. This hole is a stable online casino and betting outlet. Most crypto casinos are using licensed pre-made games. Donkey King Entertainment Group is in the final stages of building their casino from scratch and this NFT Collection is the first in a long line of Donkey Poker Player themed NFT's.
Take advantage of the opportunity to win great prizes and rewards for minting complete poker hands. From Pairs to Royal Flushes there is a lot to win. After Donkey King Casino fully launches, you will be able to utilize your Donkey NFTs to earn credits to play Texas Hold Em, BlackJack, Slots, Craps, Roulette or even to try your luck at Horse Racing!
Learn more about Donkey King Entertainment Group by visiting their official website, DonkSwap.com and join them on Telegram to learn more about the great prizes they are offering!