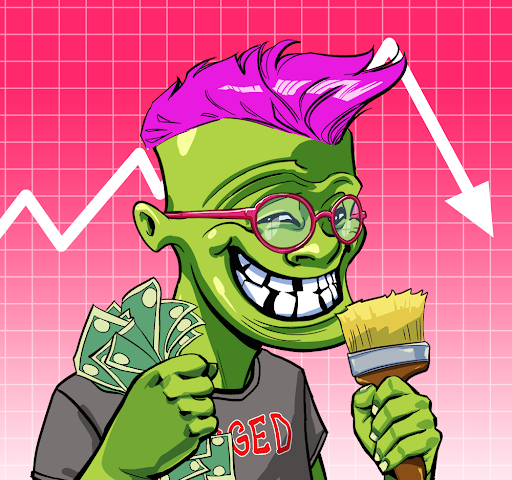 Degenz statistics
Degenz NFTs were sold 12 times in the last 7 days. The total sales volume for Degenz was $921.21. The average price of one Degenz NFT was $76.8. There are 2,044 Degenz owners, owning a total supply of 11,110 tokens.
OPENSEA SUPPLY IS WRONG – there are only 3,943 Degenz remaining, the rest have been burnt to the null address.
Degenz is a collection of 3,943 unique characters, inspired by crypto meme culture and stored on the Ethereum blockchain. We are a community of degenerates punting around crypto and NFTs.
Note: these NFTs only give you limited Discord access, for full access to our community you will require a Degenz Access Pass.