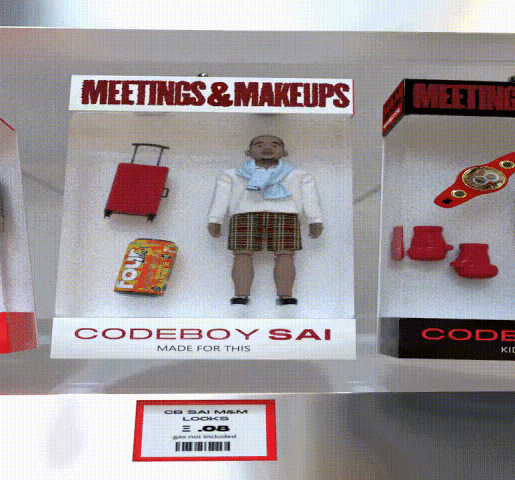 minting
CB SAI M&M Looks
Project Details:
Public Sale Price: 8
Collection Count: 7302 Items
Project Links:
Have you ever wanted to manage an artist? CODE LIFE RECORDS DAO presents: CB Sai M&M Looks. CB Sai M&M Looks is an M2E project which means Manage to Earn. They are 7,302 unique 3D Model action figures with traits inspired by CODEBOY Sai's upcoming mixtape titled 'Meetings & Makeups'. Each token holder will receive early access to Meetings and Makeups via the Exclusive Music Player. Token holders play a role in managing CODEBOY Sai's music career by holding a position within 'CODE LIFE Records DAO', a decentralized Music Record Label. In return, CODEBOY Sai will split 15% of his lifetime revenue with CODE LIFE Record DAO treasury. CODEBOY Sai is signing himself to a life-360 deal to CODE LIFE Records DAO. He is putting his music career in the hands of people he has never met. Now fans can make money when he makes money. The only way a major label will make revenue from him is if they own a CB SAI M&M Look. He will split all of his music earnings 85/15 with CODE LIFE Records DAO. From in-person/metaverse performances to streaming rev, NFT royalties, Merch, and more. We are creating the web3 model for the music industry. Artists can now depend on their community to manage and propel their careers. This is our experiment with CODE LIFE RECORDS DAO.