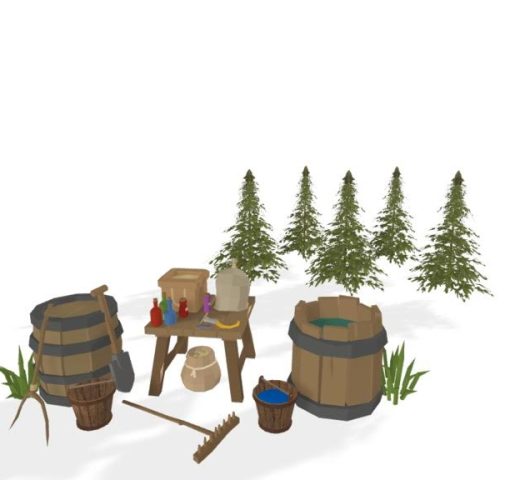 minting
Canna-quest Official nft Release
Canna-quest Official nft Release Details
We are excited to announce we are officially whitelisted and will be launching our first drop on NFT Hive, and later on Atomic Hub!
CannaQuest OG coin Holders will have exclusive 24hr early access to drop prior to the public drop.
Drop date: August 20th
The drop will be introducing Limited quantity Profession NFT's unlocking the profession, abilities and placeable stations.
Blacksmith- Craft metal components, items, weapons ,armor etc.
Baker- Craft consumable items from snacks, meals, and THC infused edibles to heal and buff wary adventurers.
Carpenter- Craft wood components, items, tools, weapons, arrows, etc.
These will be the first three professions to be released with more to come weekly.
Upcoming Profession release:
Adventurer
Chemist
Metallurgist
Cultivator
Inventor Tailor
Thank you, CannaQuest Team
Canna Quest is an NFT based game that has an in and out of game economy.
Players will be able to plant different strains of weed and then harvest them to
earn canna coin.
Canna coin can be spent to purchase a variety of different items
within the game to help you progress along your Canna Quest or exchanged.
Our Vision
Our goal is to develop a NFT game that is interactive, fun and innovative. A game that will always have something new and will grow as we grow. We are working on a fully fleshed out game with an economy, city, dungeons, pets and overall, something to do constantly. We want players to be able to band together and cultivate their grows and create lasting communities within the game to compete to be the biggest and best conglomerate within our world Canna Quest. Not only are we working on a game, but we also are going to have physical stores that our players and customers can patronage to purchase legal weed and edibles with the Canna Coin that they earn within the game. The first few stores will be opening in Alaska, but we will be looking to expand and grow these locations quickly. We will continue to update our members as progress moves forward so you don't miss out.